Joe Calabria, Owner: Marine Diving Services LLC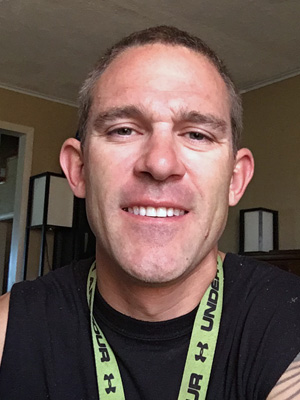 I am writing this for the Special Thanks I have for your Course Directors, and others involved in helping me achieve the many accomplishments I have achieved here at Rainbow Reef while using my veterans GI Bill. The GI Bill programs that Chris wrote here, have just blown me away, by showing me how much you all care about my fellow veterans. I was able to accomplish passing my I.E. (Instructors Exam/Evaluation) this past week using my GI Bill investment. Starting off by achieving DiveMaster, and now after getting instructor qualified, I now am into my Master Scuba Diving Training qualifications to instruct Wreck Diving, Deep Diving, Oxygen Provider, Sidemount, Rebreather, Dry Suit, and one of my favorites new qualifications for Full Facemask instructor!!
Everyone here at Rainbow Reef has made me feel right at home from the very first moment I arrived, up until right now, my last remaining weeks. Special thanks to Chris, Chance, Kirk, Jim, Joel, Billy, Neil, Carlos, the many Captains, interns, and DJ!! Thank you sincerely, You Guys Rock. I'm not just talking about the schooling, I am also appreciative for the rooming available here, especially the location, and the rooming accommodations offered to us. Everything from location, cleaning services, cable, spacious, clean, big apartments provided for us here while training for these courses!!! The Dive Store located right below our apartments, which was newly remodeled since I have been here, and let me just say, it's even more amazing than it was when I first got here, something to which I have purchased so much gear from! Everything from my full face mask, to BCD, and everything in between from fins to writing slates, and course materials.
To think I am qualified to go back home, or to where ever I go to in the future, and be qualified to help other achieve some of these tasks, is amazing. But to be able to spread the word to other Veterans about this amazing program written specifically for us Veterans, is Priceless!! Literally, because it has been a non stop smile for appreciation to what you all have created for us!!! It is beyond what words can explain, in which I hope these words chosen for this email, shows my appreciate and love I have for Rainbow Reef!! Which fits into the love I have felt in return from Rainbow Reef this entire time!
Cheers, and Salute! You guys ROCK!!!!!