PADI Open Water Scuba Instructor
The OWSI introduces the Student to the entire PADI System and focuses on further developing the Student's abilities as a professional dive educator and preparing them to function as a PADI Open Water Scuba Instructor. PADI Assistant Instructors as well as instructors from other dive training organizations who want to become PADI Instructors must complete this program. Successfully completing the program qualifies a Student to attend a PADI Instructor Examination.
The program runs 49 hours over 4 days. In order to graduate a Student must attend all sessions, complete 2 Academic teaching presentations, 2 confined water teaching presentations, and 1 Open Water presentation combining two demonstrated PADI scuba skills. Upon successful completion of the program a student will be issued a certificate of completion which permits the Student to attend the PADI Instructor Examination.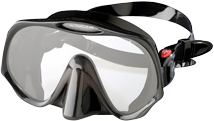 If you like people, have a passion for scuba diving and want an extraordinary life - become a PADI Instructor. Teaching scuba diving allows you to share your love of the aquatic world with others while doing what you enjoy - being in, around and under water. PADI Open Water Scuba Instructors and PADI Assistant Instructors are the most sought-after dive professionals around the world because they've completed the program that sets the standard for training dive professionals. You earn a PADI Instructor rating through hard work and commitment, but you're rewarded with a job that lets you share incredible underwater adventures with others - transforming their lives for the better and enriching yours.
PADI Open Water Scuba Instructor Requirements:
PADI Assistant Instructors or DiveMasters who are at least 18 years old may enroll in the PADI Open Water Scuba Instructor course. You also need to have:
Emergency First Response Primary and Secondary Care (CPR and First Aid) training within the past 24 months.

A medical statement signed by a physician within the last 12 months.

At least 60 logged dives to begin the course and 100 dives to participate in the Instructor Exam.
A Formidable Set of Scuba Diving Skills
The PADI Open Water Scuba Instructor Program prepares participants to step into the PADI professional roles of the dive industry by taking recreational divers and increasing their diving skills and certifications up to the professional level and intensifying their outlook and broadening their perception on skill, safety, and standards as they pertain to not only themselves but also other divers. Certifications and practical experience include: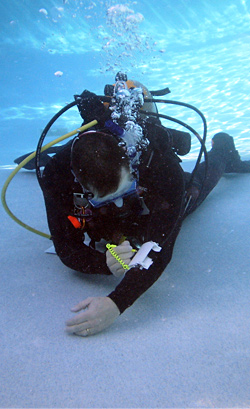 PADI Advanced Open Water Certification

PADI Enriched Air (Nitrox) Certification

PADI Emergency First Responder

PADI Rescue Diver Certification

PADI Underwater Navigator Specialty

PADI Deep Diver Specialty

PADI Night Diver Specialty

Organizing a search and recovery project and a deep dive
Your instructor may also offer the PADI Deep Diver and Search & Recovery Diver specialty diver courses along with your divemaster training to help you meet all requirements and to broaden your abilities.