Open Water Scuba Instructor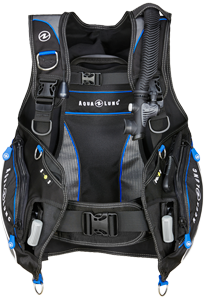 The Open Water Scuba Instructor (OWSI) Course is designed for PADI Assistant Instructors (AI), or Instructors from another training organization. This 5-day course introduces the candidate to the PADI System of Instruction and familiarizes them with the Standards used for teaching those courses a PADI OWSI can teach. The OWSI program assumes the candidate has developed teaching skills and focuses more on the PADI Systems approach to Instruction and Training Standards.
This program prepares the PADI Assistant Instructor or Instructor from another training organization to take the Instructor Examination (IE) with PADI Examiners. Though Instructors from other training organizations are thought to be fully developed Instructors, we often, encouraged them to take the entire IDC to ensure they are prepared to take the Instructor Examination.
As a PADI OWSI, you can teach classes from Discover Scuba Diving all the way through Dive Master. You can also become a Specialty Instructor which allows you to teach specialties to increase your marketability through our Specialty Instructor courses taught by one of our Course Directors. (See MSDT Prep Course)
Prerequisites:
PADI Assistant Instructor, PADI Instructor, or instructor member in good standing (eligible to renew) with a recognized diver training organization* for at least six months.
18 years old.
Medical clearance signed by a physician within the previous 12 months.
Certified diver for at least six months.
Completed the EFR Primary and Secondary Care course, or other qualifying training, within the last 24 months; or current Emergency First Response Instructor or CPR/first aid instructor with another emergency care organization.
Documentation of any non-PADI qualifying entry level, advanced, rescue and leadership level certifications* as required.
*Contact your PADI Regional Headquarters with questions about eligibility or for more information.
Course Pricing:
IDC Kit Fee
(This fee is required if you are not at least Assistant Instructor certified, or transferring from other dive certifying bodies)
PADI IE Fee
(Paid directly to PADI)
FREE Housing -
First Come, First Served