DiveMaster
Become a PADI DiveMaster and do what you love as a career! Scuba divers look up to Dive Masters because they are leaders who mentor and motivate others. As a Divemaster, you not only get to dive a lot, but also experience the joy of seeing others have as much fun diving as you do.
The PADI Divemaster course is your first level of professional training. Working closely with a PADI Instructor, you'll fine-tune your dive skills, refine your rescue skills so you can anticipate and solve common problems, and learn about Dive Theory. You'll gain dive knowledge, management and supervision abilities so you become a role model to divers everywhere.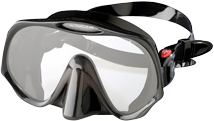 The PADI Dive Master course is an intensive program that prepares you to take this first step into the professional side of the diving industry. There are swimming exercises to measure your readiness to perform the duties as a Dive Master as well as academic learning of Dive Theory, Business of Diving, Marketing, and a host of other subjects to prepare you for a professional role.
As a PADI Dive Master, you'll lead others as you supervise scuba diving activities and assist with diver training. Whether you want to work at a faraway dive destination or close to home at a local dive shop, the adventure of a lifetime awaits you. PADI Dive Masters are respected dive professionals who are aligned with the largest and most respected dive organization in the world - PADI.
PADI Dive Master Requirements
PADI Rescue Divers or Rescue certified divers from another approved training organization who are at least 18 years old may enroll in the PADI Divemaster course. You also need to have:
Emergency First Response (CPR and First Aid) certification within the past 24 months.

Medical Questionnaire signed by a physician with the last 12 months.

40 logged dives to begin the course and 60 dives to become certified
Your instructor may also offer the PADI Deep Diver and Search & Recovery Diver specialty diver courses along with your divemaster training to help you meet all requirements and to broaden your abilities.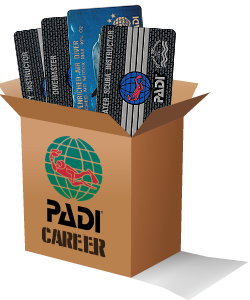 Choose the guided path and let us help you decide, or hand select your own courses, specialties and options to build your own customized diving package to see what the next steps are.Get Started