PADI Professional DiveMaster
The Professional Divemaster program expands the recreational diver's knowledge and skills to transition them to the first level of PADI professional membership. The PADI Professional Divemaster program develops a student's leadership abilities, qualifying them to supervise dive activities and assist instructors with student divers as well as prepare candidates to lead, mentor and motivate other divers as well as enhance the student's ability to organize and solve problems while helping others.
The PADI Professional Divemaster program runs 89 clock hours over 8 days. In order to graduate a Student must attend all sessions, complete 9 Academic knowledge review sessions, watermanship skills and stamina exercises, plan an Emergency Action Plan, participate in a mapping project, as well as assist an instructor with a plethora of PADI courses. Upon successful completion a student will be issued a certificate of completion which permits the Student to attend the PADI Assistant Instructor Course.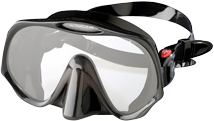 As a PADI Divemaster, you'll lead others as you supervise scuba diving activities and assist with diver training. Whether you want to work at a faraway dive destination or close to home at a local dive shop, the adventure of a lifetime awaits you. PADI Divemasters are respected dive professionals who are aligned with the largest and most respected dive organization in the world — PADI.
PADI DiveMaster Requirements
PADI Rescue Divers who are at least 18 years old may enroll in the PADI Divemaster course. You also need to have:
Emergency First Response Primary and Secondary Care (CPR and First Aid) training within the past 24 months.

A medical statement signed by a physician within the last 12 months.

At least 40 logged dives to begin the course and 60 dives to earn certification.
A Formidable Set of Scuba Diving Skills
The PADI Divemaster course teaches you to be a leader and take charge of dive activities. Through knowledge development sessions, water skills exercises and workshops, and hands-on practical assessment, you develop the skills to organize and direct a variety of scuba diving activities. Topics and practical workshops include: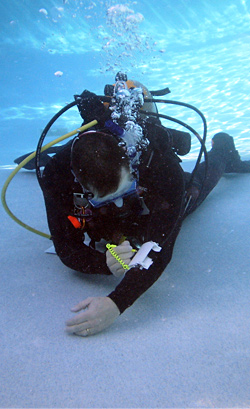 The role and characteristics of the PADI Divemaster

Supervising dive activities and assisting with student divers

Diver safety and risk management

Divemaster conducted programs and specialized skills

Business of diving and your career

Awareness of the dive environment

Dive setup and management

Mapping an open water site

Conducting dive briefings

Organizing a search and recovery project and a deep dive

Conducting a scuba review and skin diver course

Assisting with Discover Scuba Diving and leading Discover Local Diving programs
Your instructor may also offer the PADI Deep Diver and Search & Recovery Diver specialty diver courses along with your divemaster training to help you meet all requirements and to broaden your abilities.