Clarence Stringer,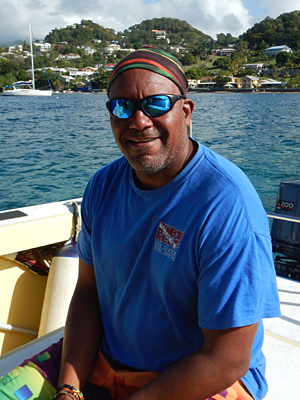 I completed the IDC and IE in May. I did the IDC at Rainbow Reef in Key Largo with Ross Neil and Bill Findley. This was one of the most rewarding experiences of my life.
Ross Neil teaches you more than scuba skills. He could easily be a life coach. I found myself making notes for things that I can apply to everyday life.
I've been meaning to compose a note shouting the praises of the entire operation. However life happens and sometimes the truly important things take a back seat. I work at a study abroad program in the Turks and Caicos Islands. A new group of college students arrived yesterday. I am wearing a Rainbow Reef t-shirt today. It turns out one of the students did his OM and IDC with Ross.
So after sharing our great experiences I decided it was time to send my comments to PADI.
There are only 1100 people on this island. At the moment there are 4 open water scuba instructors on the island and Ross Neil has taught 50 of them. Wow!!!