Jim Wyatt, Rebreather Instructor
Additional Titles:
Certifications:
Rebreather Instructor

Rebreather Instructor Trainer

Deep Cave Diving Instructor

USCG 100T Master Captain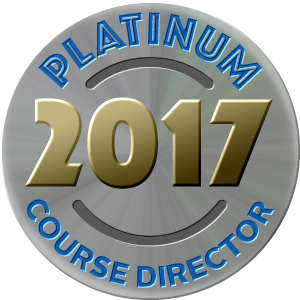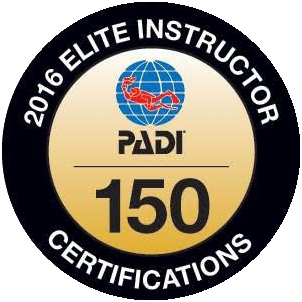 More about Jim Wyatt:
Jim received his degrees in psychology and accounting and has completed graduate studies in clinical psychology, and started scuba diving at the age of 12 in Key West, Florida. Jim was certified as a PADI instructor in 1974, and is also an instructor trained with the International Association for Nitrox and Technical Divers (IANTD).
Certified as a cave diving instructor for the National Association for Cave Diving (NACD) in 1975, he has been teaching cave diving ever since. Currently the training director for the National Speleological Society - Cave Diving Section (NSS-CDS) the largest cave diver training agency in the world.
He spent several years as chairman of the team exploring "The Lost Sea" which at the time was in the Guiness book of world records as the largest underground lake in the world.
Jim spent several years in the United States Navy as a Diving/Salvage Officer after graduating from the U.S. Navy's Officer Candidate School, and was also trained as a recompression chamber operator/supervisor by the US Navy. His first assignment to the fleet was as Gunnery Officer on the USS Spiegel Grove, LSD-32 which is now an artificial reef off of Key Largo. His current role includes teaching Advanced Wreck Diver classes on the Spiegel Grove, taking his students deep into the bowels of this 520 foot long ship. No instructor in the Keys knows the Spiegel Grove better than Jim since he lived and worked on her for 18 months.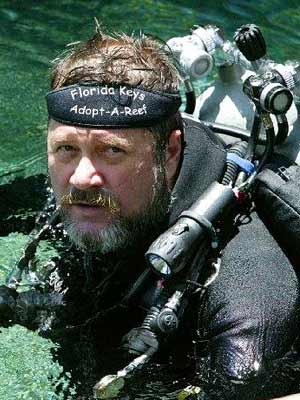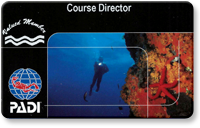 He was also assigned duties with Mobile Diving/Salvage Unit Two that located and salvaged artifacts from the CSS Cumberland that was sank during the battle of Hampton Roads during the Civil War. And was later on the USS Hoist that participated in salvage operations for the space shuttle Challenger.
Jim spent several years as offshore operations manager for Voyager Submarines, Hawaii training submersible pilots and submersible rescue teams for Voyager Submarines. Voyager owned and operated two submersibles that were certified to carry 48 passengers and three crew to 300 feet deep. He also spent several years in Grand Cayman as a boat captain and SCUBA instructor for Dive Cayman, Ltd.