Jake Holzapfel, Instructor-Trainer/Conservation Team Leader
Certifications:

PADI Master Instructor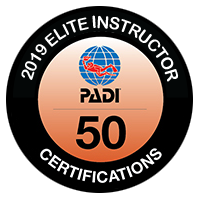 More about Jake Holzapfel:
Jake started his career as a diver in 2012 while living in Virginia, but it was not until summer of 2018 that he embarked upon his career as a professional diver. During an internship with Rainbow Reef, Jake earned his Divemaster in late 2018 and became an instructor in January 2019. After the completion of his internship Jake accepted a full time job at Rainbow Reef Dive Center and earned his Master Scuba Diver Trainer certification and a multitude of specialty certifications. It was during this time that Jake discovered his passion for teaching, especially at the professional level. This led to him pursuing and earning the IDC Staff instructor rating in January of 2020. Since then he has enjoyed teaching Divemaster classes and preparing professional candidates for their careers as divers. Jake's favorite aspect of teaching is the constant ability to learn, both from other instructors and from candidates. Jake is also passionate about conservation and is a leader on the Rainbow Reef Conservation Team. There he enjoys leading Dive Against Debris and working with the Coral Restoration Foundation to out-plant coral and educate others on the dangers to our coral reefs and how we can all be a part of the solution to the problems facing our reefs today. In 2019, his first year as an instructor, Jake was received the Elite 50 Instructor award from PADI for 50 certifications issued during that year.
Specialties: Wreck, PADI Full Face, Ocean Reef IDM, Ocean Reef Underwater Communications, Ocean Reef IDM + Underwater Communications, Spiegle Grove Diver, Fish ID, Underwater Naturalist, Night, Dive Against Debris, Boat, DPV, Self-Reliant, Deep, Emergency O2, Nitrox, Peak Performance Buoyancy, Coral Reef Conservation.