Joshua Cohen,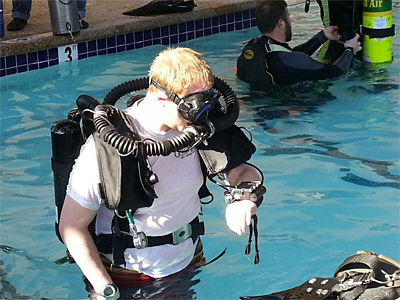 I just took my IDC at Rainbow Reef Dive Center in Key Largo Florida and wanted to make sure that 3 individuals receive recognition for their outstanding service and being the best instructors I have had the pleasure of working with in my 12 years of diving. Ross Neill, Chris Adams, and Kevin Marks, far surpassed my expectations going into my IDC.
From day 1 when I inquired about the IDC and received a phone call from Ross not 15 minutes after clicking submit, to the emails and phone calls leading up to my arrival and the warm welcome I received walking in the door of Rainbow Reef for the first time, these three gentlemen showed outstanding service. I can happily say that because of Ross, Chris, and Kevin, I have more confidence in myself as an instructor and PADI professional.
During our IDC, Ross, Chris, and Kevin always made themselves available to the students for any questions or concerns. We were provided with their personal cell phone numbers for any late night inquires while working on our presentations for the next day. They challenged all of us to do our best, and then be even better. I know for a fact that I will be sending any and all students interested in becoming an instructor to Rainbow Reef and I look forward to diving with them again.