Kirk McFarlin, PADI Elite Instructor Award 2016
Additional Titles:
Certifications:
PADI Platinum Course Director

Side Mount Instructor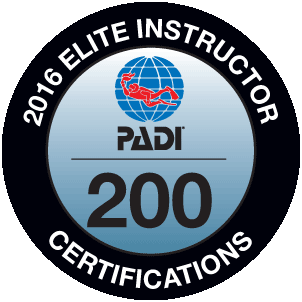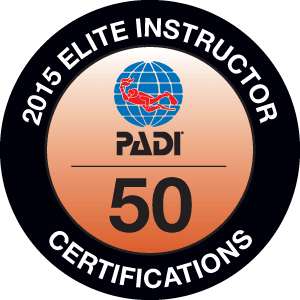 More about Kirk McFarlin:
Kirk was born in the desert of West Texas where water was merely something that came from a faucet. Kirk was however, drawn to water from the earliest age. He swam competitively through his high school years and his first real job was being a lifeguard and teaching swimming lessons to children. Kirk have always felt at home in the water, but life got in the way and for the majority of his adult life he was a police officer. During his 31 years of police work, he was also drawn to teaching. Firearms, performance driving, Gracie Jiu-Jitsu, and more academic based subjects. Kirk also became a SCUBA diver, personal trainer and a USPA rated skydiving coach. He retired from law enforcement and found the perfect retirement job that would fulfill his need to teach as well as his passion for being in the water. Kirk attended the IDC course at Rainbow Reef Dive Center and found a home to learn, grow, and most importantly, have fun. After his first year as an instructor, he began searching for more challenges and found it in becoming an IDC Staff Instructor. He feels teaching in the IDC allows him to learn by doing, which makes him a better instructor to all his other students. Kirk believes that as long as he makes learning a life-long journey; his journey will lead to a long life full joy and happiness. Being a dive instructor fulfills his love of the water, his need to learn and his drive to teach. What more could he ask for? Well, true love in the form of his lovely wife Desiree, healthy children and 3 grandchildren with another one on the way!