MSDT Prep Program
The Master Scuba Diver Trainer Prep requires the completion of five PADI Specialty Instructor courses chosen from a list of over thirty options conducted in a fully integrated manner over four days. The MSDT is designed to train instructors in how to organize, market and conduct PADI Specialty Diver Courses.
The PADI Master Scuba Diver Trainer Prep program runs 38 hours over 4 days. In order to graduate a Student must attend all sessions. The course involves academic presentations and ocean boat dives. Candidates are shown how to conduct training dives, briefings and scenarios. Subjects include wreck mapping and survey, wreck penetration drills, use of wreck reels, navigation skills and techniques, enriched air diving considerations, dive planning and techniques, night diving techniques and deep diving considerations. One clock hour constitutes 55 minutes of class time and 5 minutes of break time.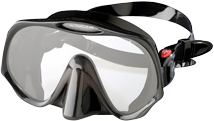 The PADI Master Scuba Diver Trainer Prep sets you apart as a dive instructor who takes continuing education seriously and is committed to teaching a variety of courses. (Potential employers like this.) Being an MSDT signifies that you've got the experience and certifications to offer all the training your student divers needs to become a Master Scuba Diver – the ultimate recreational diver rating.
PADI Master Scuba Diver Trainer (MSDT) Requirements:
PADI Open Water Scuba Instructors who are at least 18 years old may enroll in the PADI Master Scuba Diver Trainer Prep course. You also need to have:
A medical statement signed by a physician within the last 12 months.
Possible Specialty Certifications and practical experience may include:
The PADI MSDT Prep Program prepares participants to step into the PADI professional roles of teaching specialty courses in their favorite areas so they can pass specific and expert knowledge and skills on to their students making them more prepared to be on those categories of dives. Certifications and practical experience include: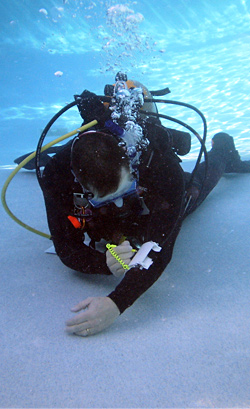 PADI Enriched Air (Nitrox) Specialty Instructor

PADI Enriched Air (Nitrox) Specialty Instructor

PADI Wreck Specialty Instructor

PADI Deep Diver Specialty Instructor

PADI Underwater Navigator Specialty Instructor

PADI Night Diver Specialty Instructor

PADI Digital U/W Photo Specialty Instructor

PADI Emergency 02 Provider Specialty Instructor

PADI Diver Propulsion Vehicle Specialty Instructor

PADI Drift Diver Specialty Instructor

PADI Dry Suit Specialty Instructor

PADI Equipment Specialty Instructor

PADI Full Face Mask Specialty Instructor

PADI Peak Performance Buoyancy Specialty Instructor

PADI Public Safety Diver Specialty Instructor

PADI Search and Recovery Specialty Instructor

PADI Self Reliant Specialty Instructor

PADI SideMount Specialty Instructor

PADI Tec Rec Gas Blender Specialty Instructor

PADI Ice Diver Specialty Instructor

PADI AWARE Shark Conservation Specialty Instructor

PADI Tec Rec Trimix Specialty Instructor

PADI U/W Videography Specialty Instructor

PADI U/W Naturalist Specialty Instructor